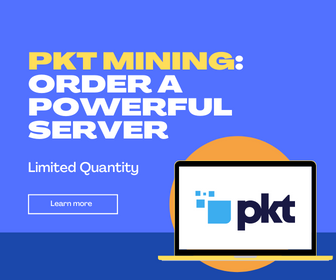 Did you know? Even when you are asleep, you pay your entire internet bill. PKT allows you to pay your internet bill with your unused bandwidth, isn't it great?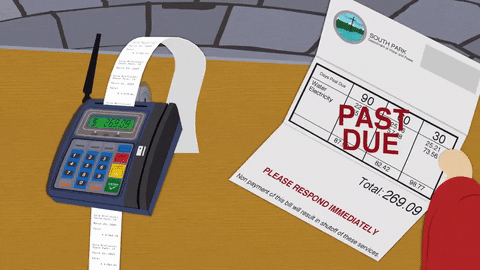 Despite the fact that most people make PKT mining on Ubuntu extremely difficult, I will demonstrate a simple script that automates the majority of the work.
Excited? Let's get started.
PKT Mining on Ubuntu Step by Step Guide
Step 1
The first thing you need to run is Terminal on Ubuntu.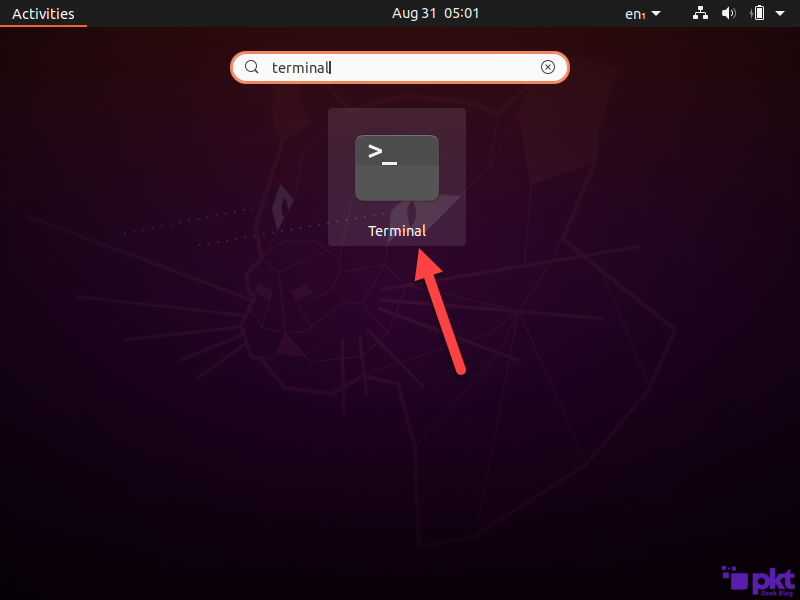 Step 2
When you open it, paste the below code. Previously, people had to type the command line one by one that took a lot of time. Linux is great; it saves time.
sudo apt-get update && sudo apt-get upgrade -y && sudo apt install curl -y && sudo apt install tmux -y && sudo apt install gcc git -y && curl –proto '=https' –tlsv1.2 -sSf https://sh.rustup.rs | sh && sudo apt install make && rm -rf packetcrypt_rs && pkill -f packetcrypt ; git clone https://github.com/cjdelisle/packetcrypt_rs && cd packetcrypt_rs && tmux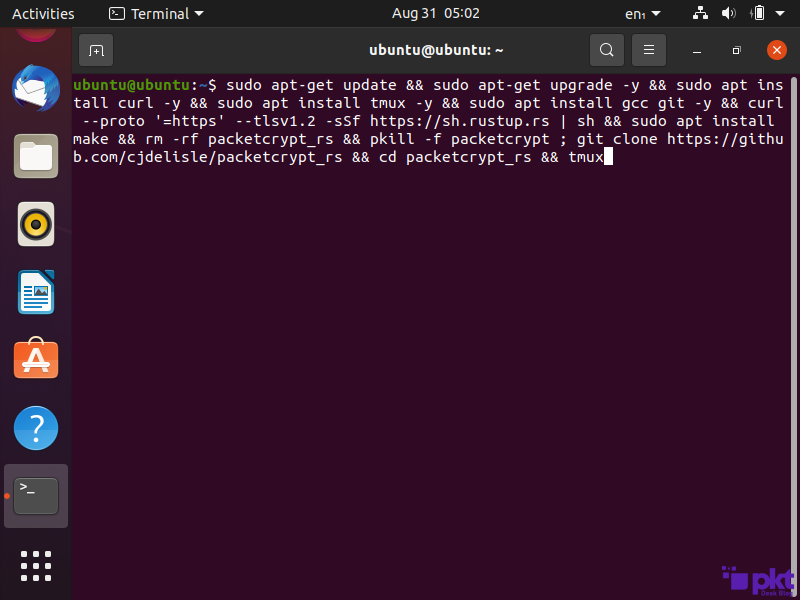 Step 3
When you see this step that displays:
1) Proceed with the installation
2) Customize installation
3) Cancel Installation.
You don't need to select an option, just hit the ENTER button.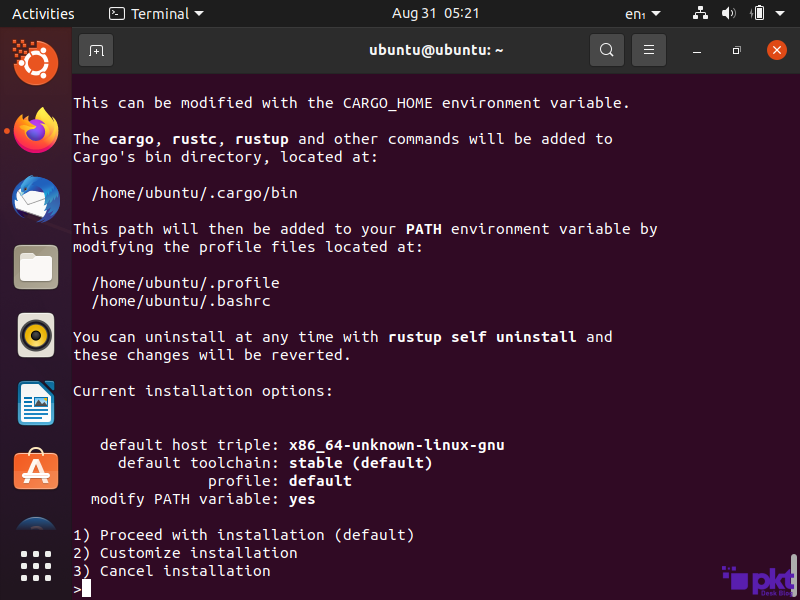 Step 4
After a few minutes, now paste the second script when you see the green bar. Don't forget to replace your PKT address with your address.
If you don't have a PKT wallet address for mining, don't worry, at the bottom of the article, I showed how you can create a wallet without running any complicated command lines.
I put the pool order that is responsible for giving you the best rewards from mining.
~/.cargo/bin/cargo build –release ; ./target/release/packetcrypt ann -p pkt1qhalj5vn5eq5m0uelnswvtqwud9wc57srm9rqez http://pool.srizbi.com http://pool.pktpool.io http://pool.pkt.world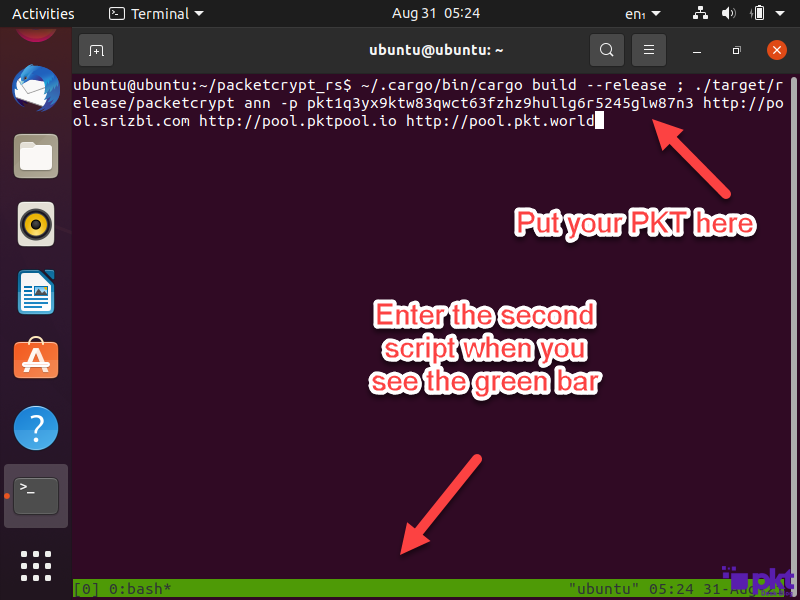 Step 5
When you see the Ke/s and Mb/s, it means your mining is working fine. That's it.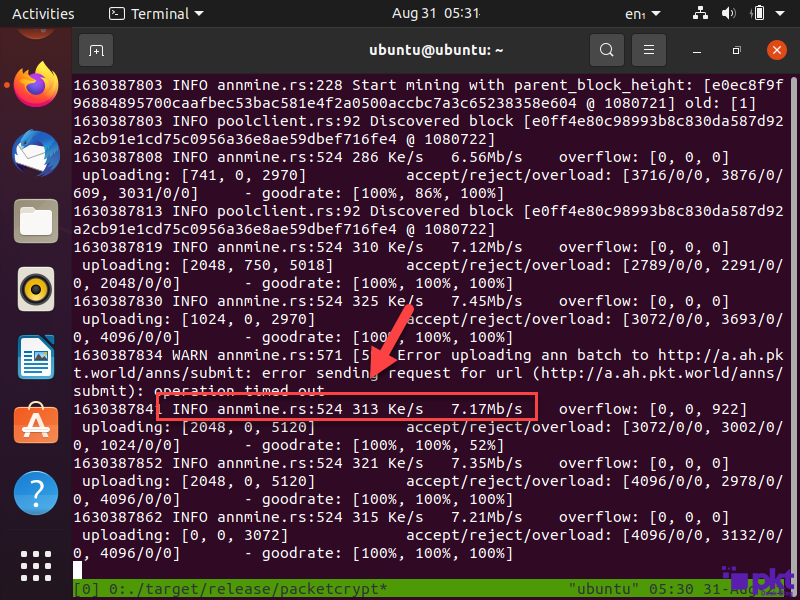 Step 6
In order to check how many coins have you earned, you can visit the PKT explorer and put your PKT address to view your mining stats.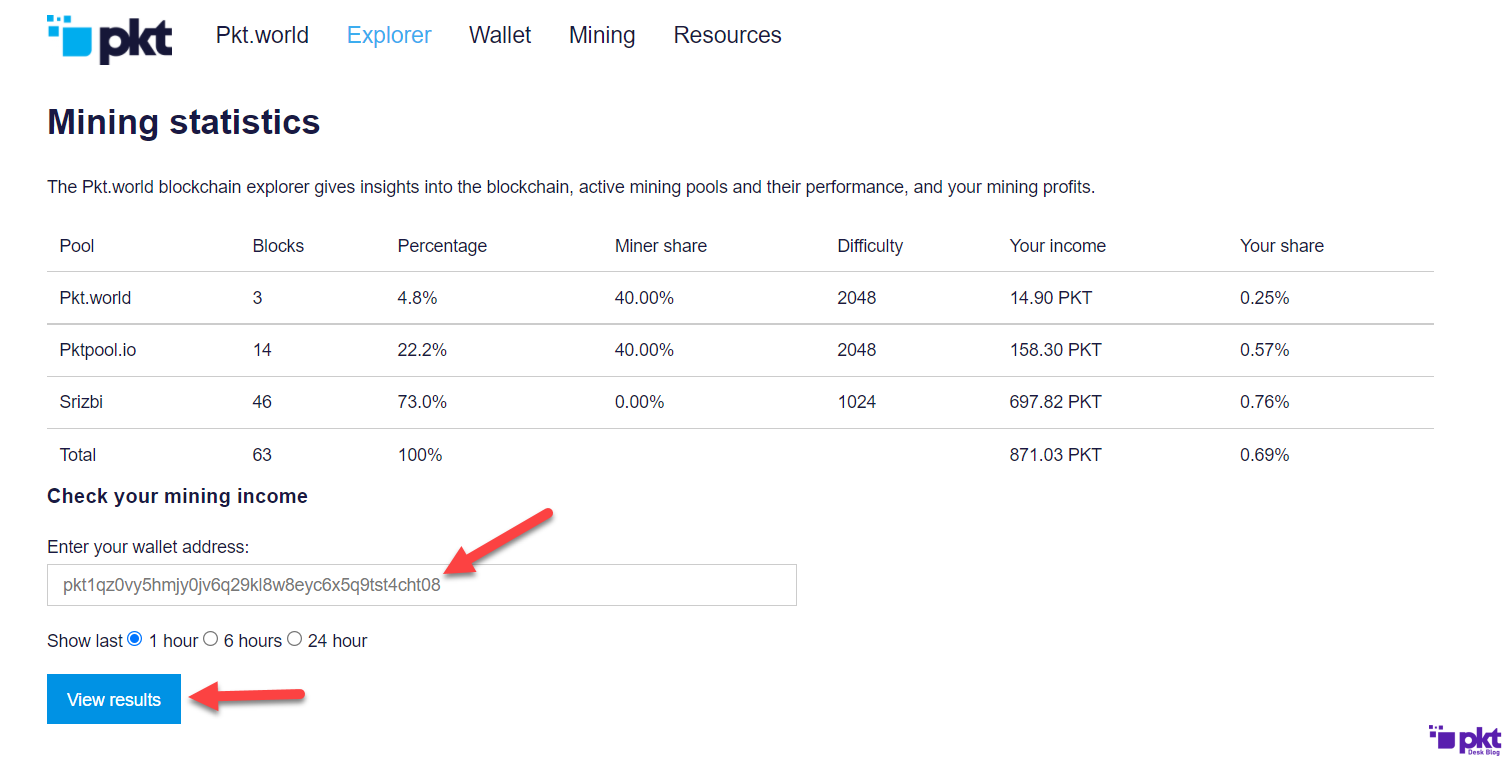 Don't have a PKT Wallet Address?
Don't worry, I've created an extremely easy guide on creating a PKT wallet address for mining:
Once you've created a PKT wallet address, replace the address mentioned in the second script.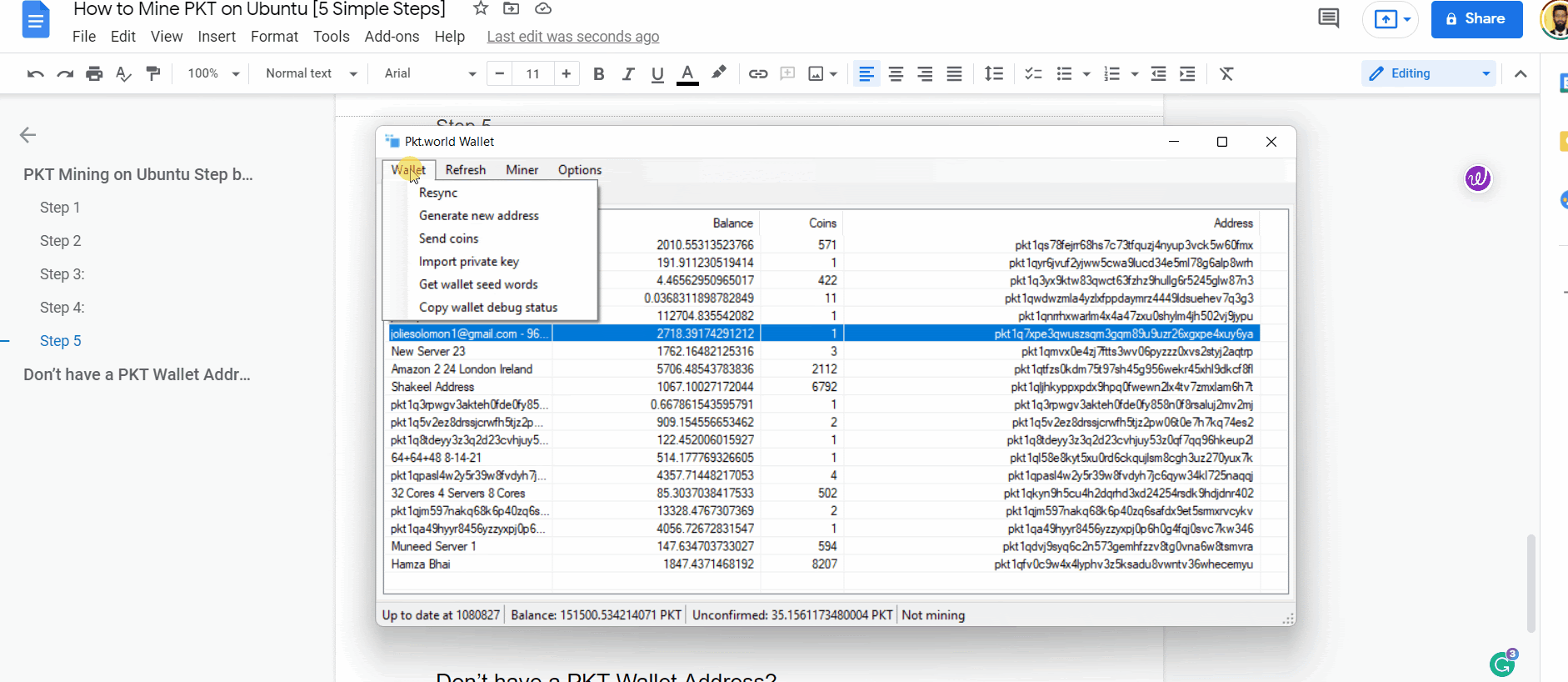 Have a question? Ask below in the comment section.